ECOMMERCE SERVICES
Do you need a Shopping cart for your business?
ECOMMERCE SERVICES
Do you need a Shopping cart for your business?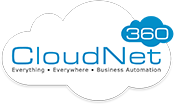 Sales Funnel(s)

Do you need to develop a sales funnel? I can help you implement and design your Upsell and Downsell sales funnel.
LeadPages/Optimize Press

Do you need a sales page or opt in page designed and integrated with your CRM? What about embedding video from Amazons3? Just let me know.
Newsletters/Autoresponders

Do you plan to send out a weekly or monthly newsletter? Don't have the time to design and set it up? All you need to do is send me the content and I can do that rest.
Campaign Development/Maintenance

I can develop, plan and set up your campaigns, or if you need help with fixing campaigns or making improvements I can do that too.
Affiliate Program

Do you need to expand and grow your sales? An affiliate program can not only boost your list but also your sales. I can set your program, referral partners and affiliate material.
Integration/API/Apps

If you need to integrate your membership plugin, APP or I can even create a custom coded API if no app is available, then let me know.
Schedule a Free consultation to discuss your Ecommerce needs