Infusionsoft Services
Check out our monthly packages below
Infusionsoft Services

Check out our monthly packages below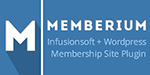 Infusionsoft
isn't just a CRM System, It is what we call (a fully integrated online business Platform).
Why?
Because it has all the ingredients that you need to fully automate your business, from a CRM, to a marketing and Ecommerce System fully built in. There is also APPs available from the marketplace to expand on the functionality and reporting, plus a powerful API that allows you to customize your application and tie it into other 3rd party software.
Other applications such as Clickfunnels, Leadpages, Webinar Jam and appointment planners can also be integrated with Infusionsoft.
WordPress and Infusionsoft can work along together expanding the websites into full membership sites that can protect and deliver your content to your customers.
"Alistair calmly took the burden of my infusionsoft projects and executed it faster and more effectively than I ever could have on my own. As a result, my business is now effectively engaging prospects and generating leads.
He is a critical right-hand-man for any small business owner who knows the value of Infusionsoft in engaging clients and prospects. His ROI is quickly evident and I recommend him highly."
Erin Hamilton, www.mogilservices.com

Plus
(3 hours p/m)
Newsletter set up and issue x 4
Stats and Reporting
Elite
(15 hours p/m)
as per plus/premium package and.
Affiliate program tracking
Campaigns, tagging etc.
Webinars and Telesummits
Course and training launches
Premium
(7 hours p/m)
As per the plus package and..
Product and order forms set up
Website updates, webforms, products, marketing materials
Opt-in/Purchase Follow up campaign Sequences
Schedule a Free consultation to discuss your InfusionSoft needs