WordPress Website Maintenance
Check out our Monthly packages below
Website Maintenance

Check out our Monthly packages below




We offer various monthly website maintenance packages to suit your budget, business needs and requirements, either on a Content Management System such as WordPress, Drupal, static HTML website or ecommerce platform such as Shopify or WooCommerce.
Its critical that a website is kept up-to-date for content updates, security, user experience and fixing errors. Maintenance also covers design tweaks and improvements so that your site is compliant with the latest web browsers, smart phones and tablets.
Maintenance updates can cover the following;
Website backups
Plugin updates for WordPress sites, core updates
Content updated, images, text, audio and video
Broken link checks
Email and phone support
Review and re-submission of sitemap
SEO optimizing images and tags for search engines
E-Newsletter Design and Issue, Mailchimp, Aweber, Infusionsoft etc…
Shopify and WooCommerce design tweaks and product updates
and more..
I can also create custom packages based on your needs and budget, I can also be hired at an hourly rate of $50 per hour.
"Alistair is wonderful to work with. He's quick and always produces outstanding work. He takes initiative on projects and offers suggestions that make things run much smoother."
Peggy Murrah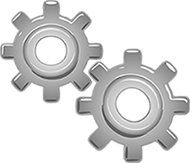 Plus(4 hours p/m)
Text and image updates
Website Backups
Tech Support
Core and plugin updates
Elite(15 hours p/m)
as per plus/premium package and.
E-Commerce updates
Site Map and SEO updates
SPAM & Revisions Cleanup
Premium(10 hours p/m)
As per the plus package and..
Google Analytic reports
Security updates
Broken Link Fixes
Performance Scans
Schedule a Free consultation to discuss your Web maintenance needs